Outdrive years 1986 thru 1993
Oil filling and oil draining

instructions

. Often this page information is to late if your search was for repair information.
4.250 inch lower stern drive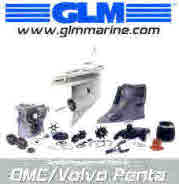 catalog
Look at PDF file of GLM Marine on line catalog for more parts help.
Link located on right hand side of this page in picture.
Need help with finding
Lower unit rebuild o rings, gaskets and
seal kit